Wilt u ook een betrouwbare WiFi omgeving in uw bedrijf? Laat u adviseren door de WiFi experts van ICTWebSolution.
Met UniFi® de perfecte WiFi oplossing binnen handbereik

ICTWebSolution is leverancier van UniFi® oplossingen van Ubiquiti Networks.
Wij helpen u met een end-to-end systeem van netwerkapparaten voor meerdere locaties binnen één uniforme interface.
UniFi®AP, Unifi Video en mFi® zijn zeer schaalbare, hardware- en software-platformen die uw bedrijf topprestaties leveren tegen betaalbare kosten – zodat u uw zakelijke netwerk uit kunt breiden met honderden indoor / outdoor-apparaten over meerdere locaties.
Hoe werkt het?
UniFi® is een revolutionair WiFi-systeem dat bedrijven prestatie, onbegrensde schaalbaarheid en centraal beheer van uw systemen biedt. UniFi® maakt gebruik van een virtuele client / server-applicatie die niets extra kost en geen extra hardware kost. Dit bespaart u geld en tijd in tegenstelling tot traditionele WiFi-systemen.
Met deze intuïtieve software beheert u al uw UniFi® Wireless Acces Points in een eenvoudig te leren UniFi® User Interface. De UniFi® Access Point kunnen snelheden bereiken van wel 1300Mbs (tot wel 125 meter) dankzij de nieuwste WiFi-802.11AC technologie. Door de onbeperkte schaalbaarheid kunt u uw draadloze UniFi® WiFi netwerk zo groot of klein maken als u zelf nodig heeft.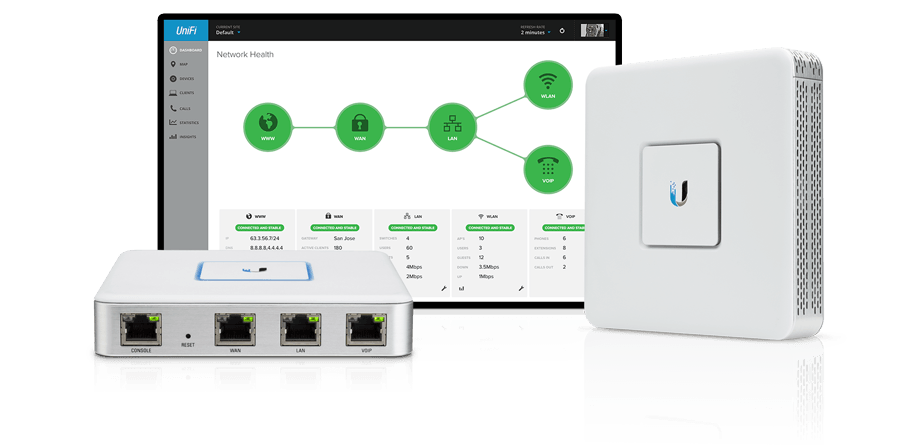 Zodra de UniFi® server op een Mac of pc is geïnstalleerd, kunt u de UniFi® controller raadplegen via elk apparaat met een webbrowser. De UniFi® besturing kan de beheerder direct toegang geven tot duizenden UNIFI Access Points.
De UniFi® AP-AC maakt gebruik van een industrieel ontwerp dat naadloos past in typische omgevingen. De Access Points zijn voorzien van de nieuwste in WiFi 802.11ac-technologie. Alle accessoires zijn opgenomen om de apparaten te monteren, op de muur of het plafond. Ook inbegrepen is de Power Over Ethernet (POE)-functionaliteit die het mogelijk maakt zowel de stroom en data over te dragen via een Ethernet-kabel op het apparaat.
Aan de voorzijde van het apparaat is een status-LED dat de beheerder kan voorzien van location tracking en waarschuwingen voor elk apparaat.
Alle voordelen op een rij
Bespaar tijd en geld
Intuïtieve beheersoftware
Krachtige hardware
Onbeperkt schaalbaar
Webbrowser interface
Razendsnelle WiFi met groot bereik
Industrieel ontwerp
Power Over Ethernet (POE)-functionaliteit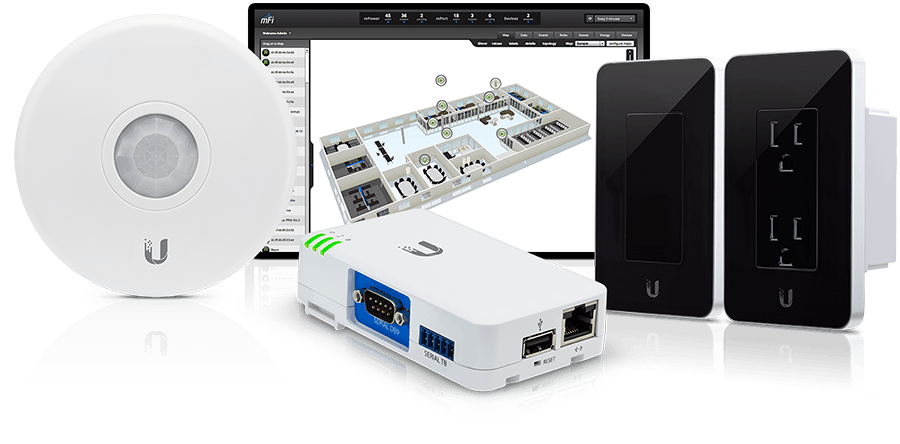 Meer informatie over Unifi®
Heeft u een vraag of wilt u ook een betrouwbare WiFi omgeving in uw bedrijf?
Neem gerust contact met ons op via dit formulier of bel ons op: +31 (0)85 401 71 24