Doorstuurservice voor uw e-mail en Website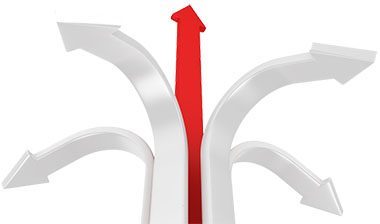 Heeft u een domeinnaam zonder website en u wilt via dat domein bezoekers doorsturen naar een andere website? Of heeft u meerdere domeinnamen die u wilt doorsturen naar een website dan kan dit met onze doorstuurservice.
Domeinnamen doorsturen
Domeinnamen kunt u makkelijk doorsturen van A naar B of zelf doorsturen naar subpagina's.
Voorbeeld:
www.doorstuurdomeinA.nl > naar > www.websitedomeinA.nl
of
www.doorstuurdomeinA.nl > naar > www.websitedomeinA.nl/doorstuurpagina
Het is ook mogelijk om alle e-mail gericht aan een domeinnaam die u niet (meer) gebruikt te laten doorsturen naar een actief e-mail adres.
E-mail doorsturen
E-mail doorsturen (forwarden) werkt met het zelfde principe.
Alle berichten die verstuurd worden op: info@doorstuurdomeinA.nl kunt u ontvangen op een adres wat u gebruikt als hoofdadres voor alle email; bijvoorbeeld uwnaam@WebsitedomeinA.nl
Zo heeft u alle e-mail op één plaats en u loopt nooit meer e-mails mis die verstuurd zijn naar een verkeerde domeinnaam.
Denk hierbij aan e-mails naar een mailadres waar een letter verkeerd gespeld is etc.
Doorsturen naar uw Social Media pagina
Het is zelfs mogelijk om met de doorstuurservice uw domeinnaam door te sturen naar uw Facebook, LinkedIn, Twitter en Pinterest pagina. Dit heeft als voordeel dat er geen lange adressen meer nodig zijn en het gemakkelijker te onthouden is voor uw klanten.
Voordelen van een doorstuurservice
Een van de voordelen van een doorstuurservice is dat u verkeer naar uw website kunt verdubbelen. Dit komt doordat vele mensen uw domeinnaam etc. verkeerd typen en uw website of webwinkel mislopen. Met extra domeinnamen kunt u dit opvangen en uw conversie verhogen!