Wilt u met uw website bovenaan komen te staan bij Google wanneer consumenten op zoek zijn naar uw product of dienst? Dit kan ICTWEBSolution voor u realiseren met SEO optimalisatie!
SEO optimalisatie van een website voor Google is belangrijk voor uw bedrijf. Voorheen werd veel geadverteerd in kranten en andere niet- digitale kanalen. Internet speelt tegenwoordig een steeds grotere rol, mensen zijn snel geneigd om even te 'Googlen' als ze een onderwerp, dienst of product zoeken. Meer dan 96% van de Nederlandse internetters gebruikt "Google" als standaard zoekmachine. Is uw website al SEO geoptimaliseerd?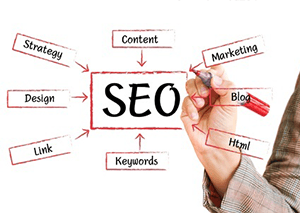 Meer bezoekers en klanten door SEO optimalisatie
Voordelen van SEO optimalisatie voor uw website zijn o.a.:
  Uw naamsbekendheid vergroten;
  Hoe hoger uw website in Google staat hoe sneller iemand op uw website klikt;
  Hoe meer bezoekers, hoe meer kans op klanten;
  Door de website klantgericht in te delen nemen bezoekers sneller contact op.