Voor CMS systemen of web-winkels heeft u vaak een database nodig. Hierin wordt data opgeslagen die later weer weergegeven of geraadpleegd wordt.
Hieronder ziet u hoe u een database kunt aanmaken.
Inhoud:
Stap 1. Inloggen in het Controle Paneel
In de E-mail die u heeft ontvangen kunt u door de URL te volgen inloggen in het controle paneel van uw web-hosting pakket.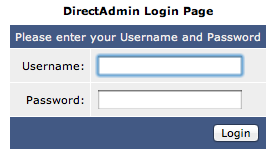 Stap 2. MySQL beheer openen
Bij de selectie voor "Uw Account" kiest u voor "MySQL Beheer"
Hier kunt u vervolgens uw actieve database zien en nieuwe aanmaken.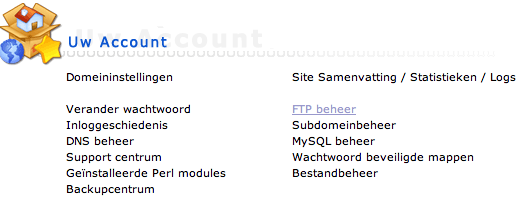 Stap 3. Een nieuw Database aanmaken.
In de linker bovenhoek van de pagina kunt u een nieuwe database aanmaken, wanneer u hier op klikt zal een nieuwe pagina openen. Op deze pagina kunt u een nieuwe database instellen.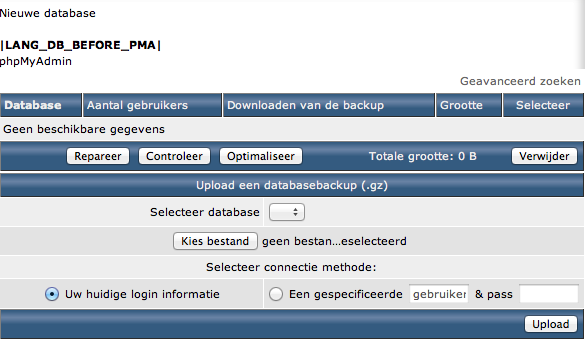 Stap 4. Vul de gegevens in voor de nieuwe database
In het venster dat zich nu geopend heeft vult u de gewenste database naam in. Evenals de gewenste gebruikersnaam en wachtwoord.

Stap 5. Overzicht pagina
Hier vindt u een overzicht van de configuratie van de nieuwe database