U kunt uw E-mail natuurlijk ook online bekijken wanneer u maar wilt.
Hieronder vindt u de stappen die u moet volgen om in uw webmail te komen.
Inhoud:
Stap 1. Inloggen in uw Webmail
Om in te loggen in uw webmail volgt u de volgende url: http://www.uwdomeinnaam.nl/roundcube of http://www.ictwebserver1.nl/roundcube
Vervolgend kunt u inloggen met uw eigen gebruikersnaam en wachtwoord.
Deze heeft u van ons per email ontvangen of u heeft deze zelf aangemaakt in het controle paneel.

Stap 2. E-mail overzicht
Indien u inlogt in uw webmail zult u als eerste op de overzichten pagina uitkomen hierop vindt u al uw berichten.
Vanaf hier kunt u uw berichten lezen, beantwoorden, verwijderen en archiveren.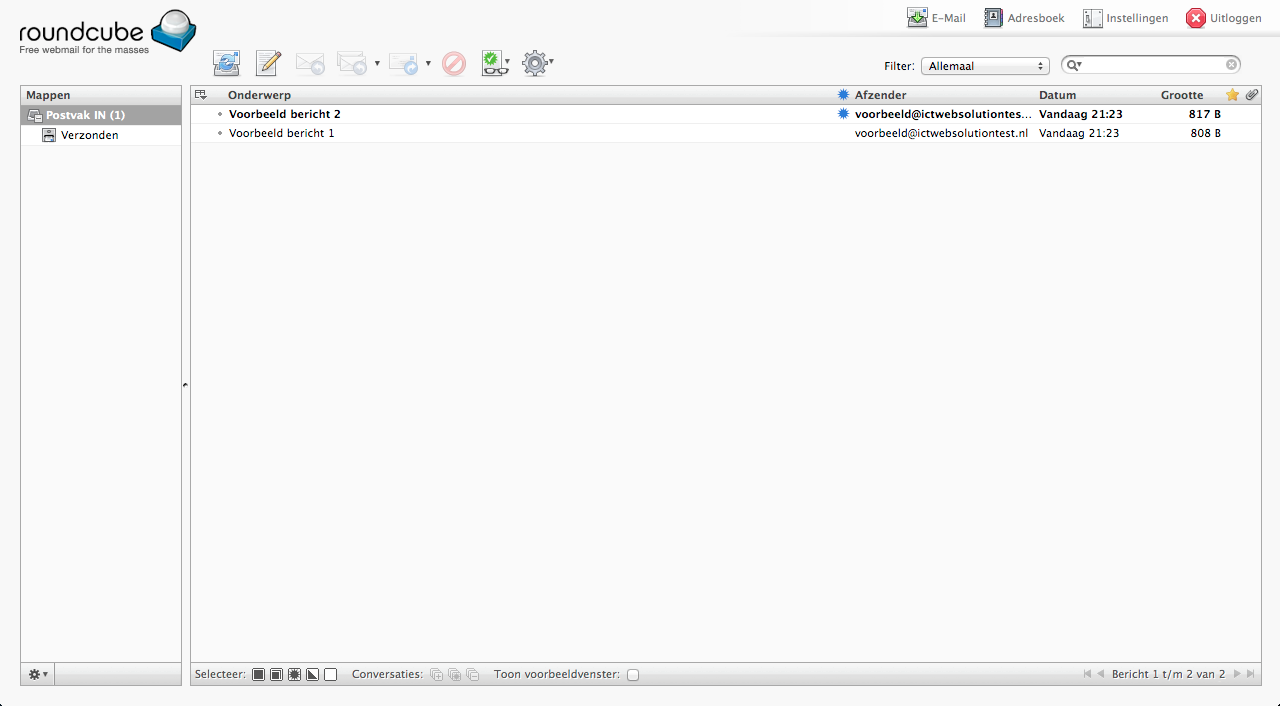 Stap 3. E-mail instellingen
U kunt uw wachtwoord en andere instellingen wijzigen bij de instellingen als u ingelogd bent in uw webmail.
Hiervoor gaat u rechtsboven naar "Instellingen"

Vervolgens ziet u de volgende instellingen die u kunt wijzigen.Let op! Alle instellingen zullen direct worden doorgevoerd. Nadat u op "OPSLAAN" heeft geklikt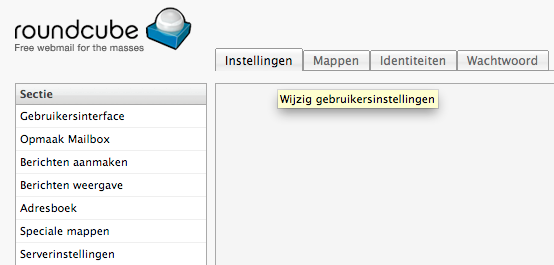 [pixelstarratings]