Hier vindt u informatie over de werking van Hosted Exchange.
Hosted Exchange zal voor u bestaan uit een webapp, mobile sync en outlook connectie.
De achterliggende kracht van Hosted Exchange is dat het verspreid is over meerdere serverclusters. Dit wil zeggen dat u geen last heeft van downtime, het voordeel hiervan is natuurlijk dat u hierdoor nooit een mail mist.
Hosted Exchange zorgt ervoor dat uw e-mail, contacten en agenda's overal en altijd gelijk zijn.
Dit houdt in dat u nooit meer gegevens mist op uw apparaten en u niet meer hoeft te zoeken waar de verzonden mailtjes nu zijn. Deze staan namelijk overal het zelfde zowel op uw computer smartphone of tablet. De Exchange server zorgt ervoor dat de informatie overal gelijk is. Indien u dus een e-mail verwijderd of verplaatst dan zal deze actie ook uitgevoerd worden op al uw andere apparaten.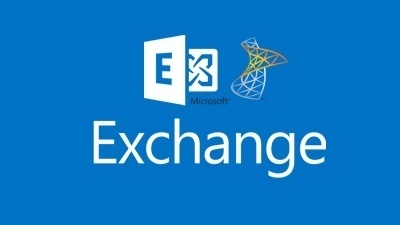 Opbouw van het Exchange platform
Het Hosted Exchange 2016 platform is geheel opgebouwd op een VMware vSphere High Availability Cloud Hosting omgeving, daarnaast zijn alle Exchange Rollen uitgevoerd in DAG (Database Availability Group). DAG is een High Availability fail-over variant van Microsoft Exchange zelf. Ons Hosted Exchange 2016 platform is de geheel dubbel redundant uitgevoerd. Het is daarom mogelijk om een uptime van 99,95% te garanderen.
Antispam, Antivirus en Firewalling
Voor antispam en antivirus doeleinden maken wij gebruik van Microsoft Forefront Threat Management Gateway (TMG).
Hieronder vindt u een voorbeeld van de opstelling van onze Exchange Servers

Wat zijn de voordelen van Hosted Exchange?
Hosted Exchange 2016 is een revolutie op het gebied van e-mail-, agenda- en contactenbeheer voor organisaties, daaraan is door ons een professionele spam en –virus scanning toegevoegd.
Hieronder enkele voordelen van Hosted Exchange opgesomd:
– Outlook Web Access (OWA), webmail met de functionaliteiten en uiterlijk van Outlook 2016;
– Hosted Exchange 2016 koppelen middels RPC over HTTPS aan PC met Outlook of MAC met Apple Mail of Entourage;
– Back-up van e-mail, agenda, contacten, taken, notities en regels naar twee datacenters;
– Mogelijkheid om e-mail, agenda en contacten te delen met andere gebruikers;
– Active Sync (pushmail) via telefoon, PDA of iPhone;
– Blackberry Synchronisatie zonder dat er een BES abonnement bij de telefoonprovider nodig is!;
– Schaalbaar op alle fronten (e-mail boxen, agenda's, schijfruimte, etc.);
– Geen hardware en software investering noodzakelijk;
– Geen service- en onderhoudskosten;
– Volledige controle over uw e-mailboxen en gebruikers;
– 99,9% beschikbaarheid door het gebruik High Availability Clustering;