1. Open FileZilla
Van de hosting provider heeft u de FTP gegevens gekregen per E-Mail of u heeft zelf nieuwe gegevens aangemaakt in uw control panel.
Vul de volgende gegevens in:
Host: uw Hostnaam (voorbeeld: ftp.uwdomeinnaam.nl)
Username: Uw Gebruikersnaam (voorbeeld: web01)
Password: Uw Wachtwoord
Indien uw webhoster geen aangepaste FTP poort aan geeft laat dan de poort leeg.
Of vul hier poort 21 in, poort 21 is de standaard FTP poort.
Klik hierna op Quickconnect (Snelverbinden)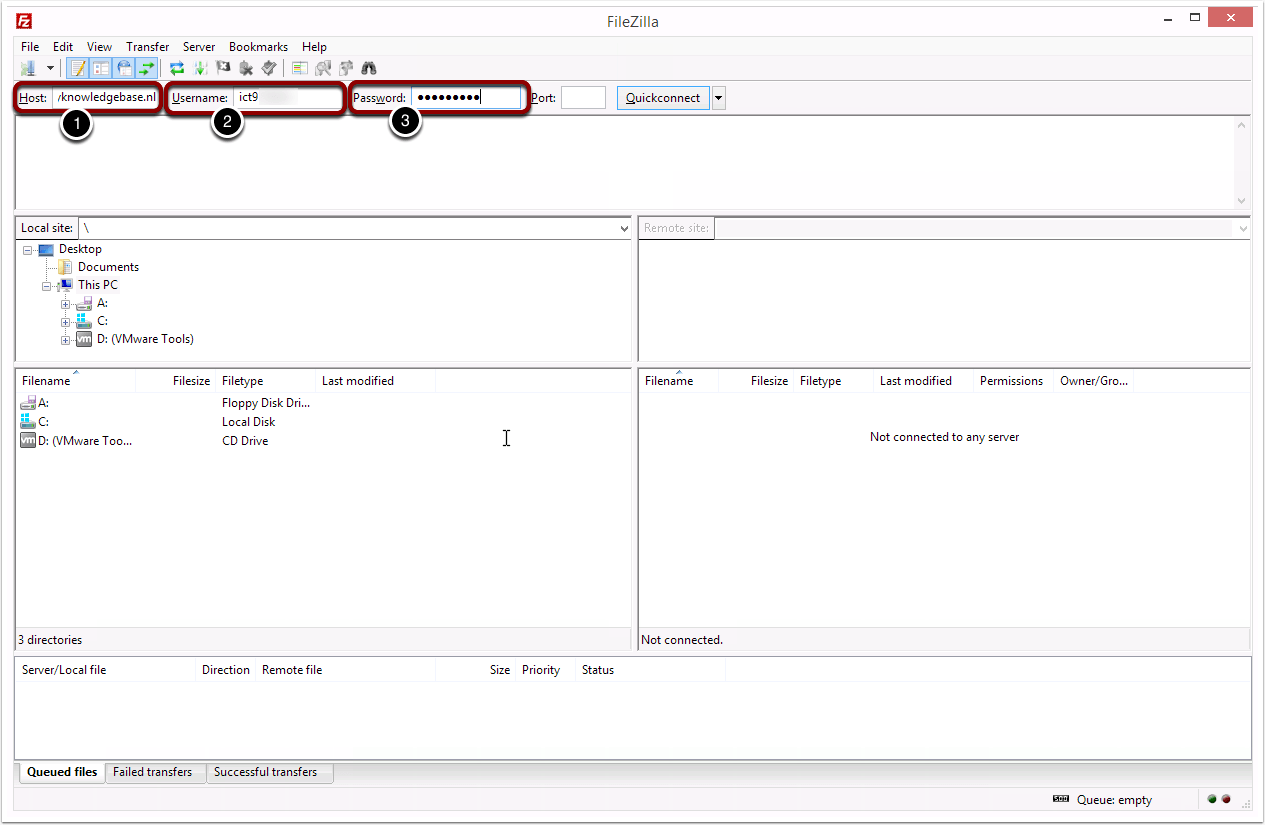 2. Eerste Keer verbinden
Indien dit de eerste keer is dat u FileZilla gebruitk wordt u gevraagd of u de wachtwoorden wilt onthouden.
Maak hier de gewenste keuze.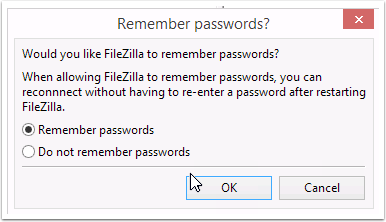 3. Overzicht – FTP Locatie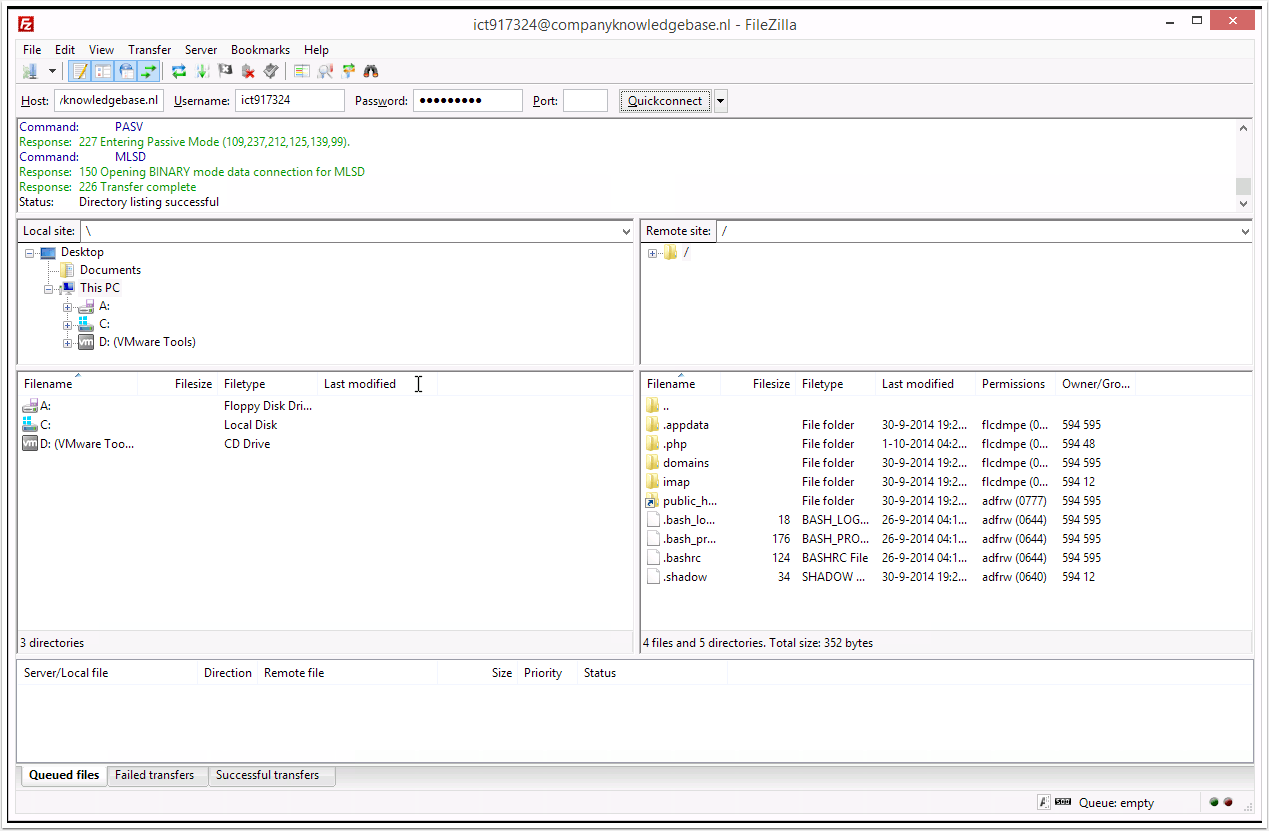 4. Locatie opslaan in Site Manager
Om uw verbinding op te slaan voor later gebruik klik u op de site manager deze vindt u links boven in het scherm.
Hierna klikt u op "New Site"
Vul daarna de zelfde gegevens in als bij de QuickConnect balk. En kies hierna voor OK
Indien u de volgende keer FileZilla opstart opent u de Site Manager en kies de gewenste locatie en klikt op Connect (Verbinden)