Onderhoud van WordPress zelf doen of uitbesteden?
Na een lange weg te hebben afgelegd heb je eindelijk een eigen WordPress website laten maken of zelf gemaakt en deze helemaal geoptimaliseerd voor Google. Je kunt je website zelf beheren en bent er lekker mee aan de slag gegaan. Na een tijdje zie je dat er een nieuwe versie van WordPress is uitgekomen en merk je dat er diverse updates van toegevoegde modules en plug-ins beschikbaar zijn. Je zult deze zelf kunnen installeren en de updates zelf bijwerken als je deze melding krijgt maar dat gaat niet geheel zonder risico en is het belangrijk dat je weet wat je doet.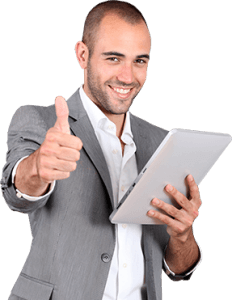 Wat kost het:
WordPress onderhoud hoeft niet duur te zijn. Vanaf € 14,95 (gelijk aan een paar kopjes koffie) per maand laat u uw WordPress website door ons onderhouden, in tegenstelling tot de tientallen Euro's die onze concurrenten berekenen. We maken gewoon wat minder winst omdat het belang van een altijd goed werkende website voor ons belangrijker is dan snel geld verdienen.
Kies voor zorgeloos onderhoud. Bestel direct uw onderhouds-pakket!
[go_pricing id="wordpressonderhoud"]
WordPress onderhoud pakketen worden per kwartaal (3 maanden) vooruit gefactureerd.
1) De ondersteunings-uren worden berekend voor 12 maanden (één jaar) Extra ondersteuningsuren worden op basis van nacalculatie in rekening gebracht met een tarief van € 95,- per uur.
2) Thema's (Templates) worden alleen bijgewerkt als dit betaalde thema's van (Themeforest.net) zijn. Wij bieden geen support en updates voor gratis WordPress thema's.
3) E-Commerce support bevat enkel en alleen de basis onderdelen van Woo-Commerce wij bieden geen ondersteuning voor andere WordPress E-Commerce systemen.
4) Veiligheid voor alles, daarom scannen wij uw website wekelijks op verschillende bedreigingen. Deze worden gedetecteerd en pro-actief behandeld zodat uw website altijd veilig is.
5) Om uw website nog veiliger te maken installeren wij extra beveiligings-opties in uw website. Dit zorgt voor een betere bescherming van uw website en gegevens. Dat is pas een veilig gevoel!